30 minutes from Saint-Lary
The upper Aragon welcomes you
The Aragnouet-Bielsa tunnel 21 km from Saint-Lary connects France to Spain. The High Aragon and more precisely the Sobrarbe region. Free of tolls, the tunnel is nevertheless forbidden to bicycles and vehicles transporting dangerous materials exceeding 4.3 meters in height.
The Spanish side located in the Sobrarbe region has been declared Geopark, it is integrated into the European Geopark Network under the auspices of UNESCO since 2006.
In addition to its preserved nature, the Sobrarbe has a magnificent rich and preserved architectural heritage. Villages, churches or medieval castles will amaze you: Ainsa, Alquezar, Rodellar, Loarre Castle…
What is a geopark?
"Geopark"is a territory containing a singular geological heritage and possessing a strategy of sustainable local development. Its fundamental objective is to ensure conservation of natural and cultural heritage and to promote development based on appropriate management of the geological environment through the Geo-Routes network. www. geoparquepirineos.com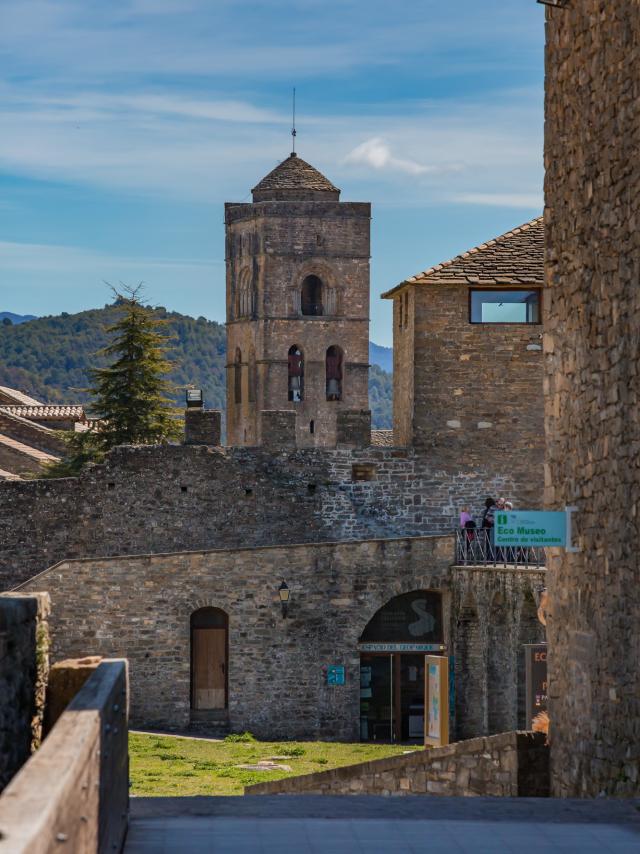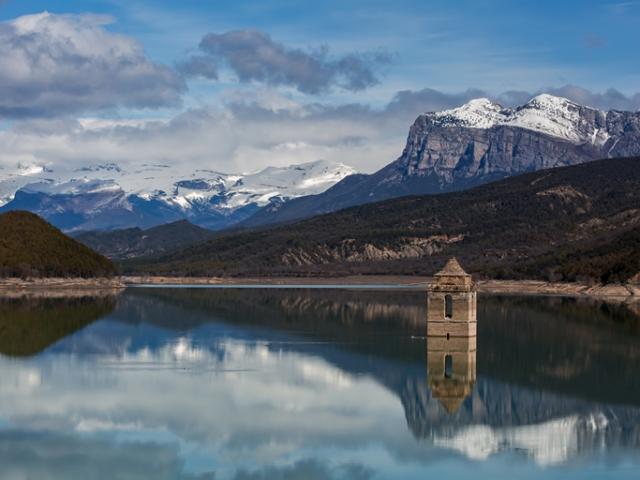 Escape
off the beaten track
The village of Ainsa, only 1h15 from Saint-Lary, will surprise you!
This village in the Aragonese Pyrenees constitutes a magnificentexample of medieval urbanism in this part of the central Pyrenees. Its locality, classified as a Historic Site, was the capital of the former Kingdom of Sobrarbe, united with the Kingdom of Aragon in the 11th century. You can access it during the winter, however beware of the opening conditions of the Aragnouet-Bielsa tunnel. Special winter equipment is often recommended or even required.