How do you recover from the destruction of your work tool
An avalanche is all lost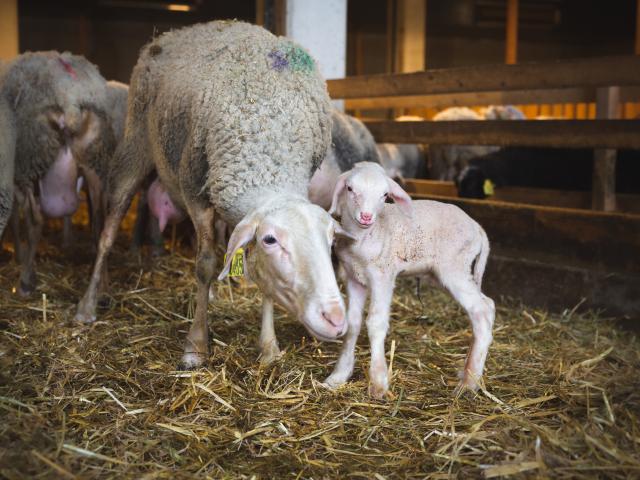 How does one recover from the destruction of his work tool and the loss of his flock of ewes following an avalanche that occurred in February 2015?
Thanks to a tremendous surge of solidarity and the willingness of elected officials to rebuild this sheep-farming-cheese factory located in the mountain village of Aulon. In November 2018, Aline, Eulalie and Pascal, "breeders-cheesemakers", were able to continue to live from their passion. Adventure started in 1991.


Animal welfare and the organic sector
Transmission of a know-how and process of making an authentic cheese
While visiting the new Ferme des Carlines, Aline insists on their interest in animal welfare and their commitment to the organic sector. In particular, they have fitted out the sheepfold, adapted to their flock of 170 ewes.
Aline confides to me that she took over their business with the desire to pass on their know-how. This partly explains why Eulalie, their young associate, joined them in this adventure. And, thanks to the implementation of a new work organization, everyone can enjoy some time.
I then took a delightfully masterful class on the job of cheese breeder. I learned that it takes at least 5 years to rebuild a quality flock of ewes. That the ewes are milked, morning and evening, from November to August. That it is necessary to count one month of maturing per kilo of cheese. That their ewe's milk cheese, fresh or ripened, is made by hand, with 100 liters of milk per day. That their production is of the order of 20 kg per day which represents nearly 4 tons per year. That it is guaranteed "100% raw milk, using indigenous flora and lamb rennet". Pascal was happy to explain the importance of this to me.


And finally...
On our country markets
See you at the farm and at the markets of Arreau and Saint-Lary Soulan
For all these reasons, I invite you to visit the Ferme des Carlines with your family. You will be able to take advantage of it to stroll in "the Regional Natural Reserve of Aulon", quarter of estives of the ewes. And, in the evening, have dinner at the Auberge des Aryelets where you can taste this cheese that has a whole history.
You can also meet them, every week, on the markets of Arreau and Saint-Lary Soulan.

Even more
of moments to live